Quality Over Quantity
I Do It Right or I don't Do It
Mine is not a production shop. Although I typically do make a few dozen items for Christmas time sales, the rest of the year I build one project at a time. Sometimes it is an item that has been commissioned by a customer, and at other times it is a project I would like to make and then offer up for sale.
When I build something for sale I like to pick an item that both challenges my skill and has enough general appeal to be attractive to a number of buyers. In these cases I will usually build two or three simultaneously.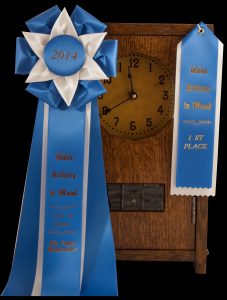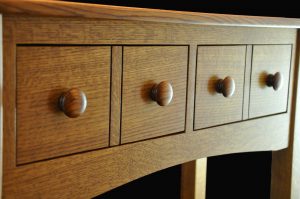 Need a Quote for a Custom Piece?
No Charge for Design Help and Budget Recommendations
I am happy to assist in the design of your custom request as well as offer budget advice. I do not charge for design services. I will take your idea and design and, using 3D CAD, supply you with renderings and cost estimates. Email me at rennie@wrworkshop.com
Inspiration
Many Inspirations, One Direction
I find my inspiration in many places. I find inspiration in studying the work of others, in the furniture that came out of the Arts & Crafts movement, and the understated simplicity of design of the Shakers. I also find inspiration in family. I am often told I am very much like my father – I take that as a compliment! Yep, I can be stubborn and opinionated, but I also have his dedication and empathy. Much of what I know about woodworking came from working with him and observing his work.
I also believe in small town values and honesty. Although I have spent many years doing the woodworking I love, my talent and skill is not without limit. If your request for custom work is a challenge, I am not afraid to take it on. However, if it is something that is way above my pay grade I am not afraid, or too proud, to tell you. I would rather pass on a job that is beyond my or my shop's ability than to turn out a project of which I cannot be proud.