Quality Over Quantity
I Do It Right or I don't Do It
Mine is not a production shop. I build one project at a time strictly on a commission basis. As my client you will know that my attention is on just one project, yours. You can expect progress updates and photos as well as the ability to contribute your wants and needs through the duration of the build.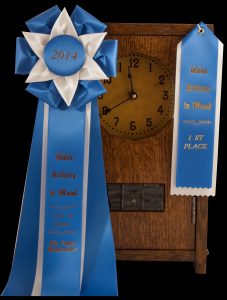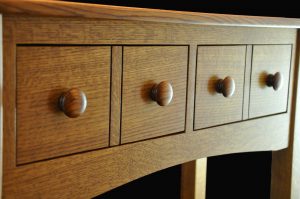 Need a Quote for a Custom Piece?
No Charge for Design Help and Budget Recommendations
I am happy to assist in the design of your custom request as well as offer budget advice. I do not charge for design services. I will take your idea and design and, using 3D CAD, supply you with renderings and cost estimates. Email me at rennie@wrworkshop.com
Inspiration
Many Inspirations, One Direction
I find my inspiration in many places. I find inspiration in studying the work of others, in the furniture that came out of the Arts & Crafts movement, and the understated simplicity of design of the Shakers. I also find inspiration in family. I am often told I am very much like my father – I take that as a compliment! Yep, I can be stubborn and opinionated, but I also have his dedication, empathy and devotion to doing quality work. Much of what I know about woodworking came from working with him and observing his work.
I also believe in small town values and honesty. Although I have spent many years doing the woodworking I love, my talent and skill is not without limit. If your request for custom work is a challenge, I am not afraid to take it on. However, if it is something that is way above my pay grade I am not afraid, or too proud, to tell you. I would rather pass on a job that is beyond my, or my shop's, ability than to turn out a project of which I cannot be proud.